TEACHING PRINCE GEORGE TO SKATE SINCE 1971
Online Registration
SELECT REGISTRATION LINK BELOW
PGFSC 2023 'SKATE WITH US' CONTEST VIDEO
The Prince George Figure Skating Club placed 2nd in a National Contest sponsored by Skate Canada for Clubs and Skating Schools.
A special thank you to Harry Perry with Perry Films for the creation of this amazing video!
Be Sure to Click Below to Watch this Amazing Video!
NEWS & EVENTS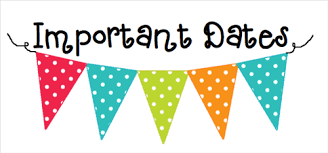 UPCOMING EVENTS & IMPORTANT DATES
August 11, 2023 - September Online Registration Opens
August 26, 2023 - Online Registration Open for Winter 2023/24 Skating
September 5, 2023 - September Skating Begins (CanSkate & Figure Skating)
September 16 & 17, 2023 - Figure Skating Development Seminar, Kin 3 Arena
October 3, 2023 - Fall/Winter Season Skating Begins
STAY CONNECTED!
Join our online community for the latest photos, video, news & results!
---
FINANCIAL ASSISTANCE
There are different organisations which provide financial assistance for children in sport. Below are some available options:

KidSport is a national non-profit organisation that provides financial assistance for children eighteen (18) and under to participate in organised sport. More than half a million children across Canada have been given the chance to play a sport through KidSport grants since the organisation was founded in 1993. Select the link to learn more about KidSport and/or apply:
KIDSPORT GRANT PRINCE GEORGE APPLICATION
Jumpstart Giving kids the opportunity to access sport and play is essential for their growth and development, which is why Jumpstart funds a variety of different sports and activities all with the goal of giving all kids the chance to discover their passion. With the help of more than 2,100 Grantees and nearly 300 local chapters, Jumpstart is dedicated to ensuring that 100% of every donation helps kids get into the game!