SUMMER REGISTRATION WILL BE OPEN MAY 25 2019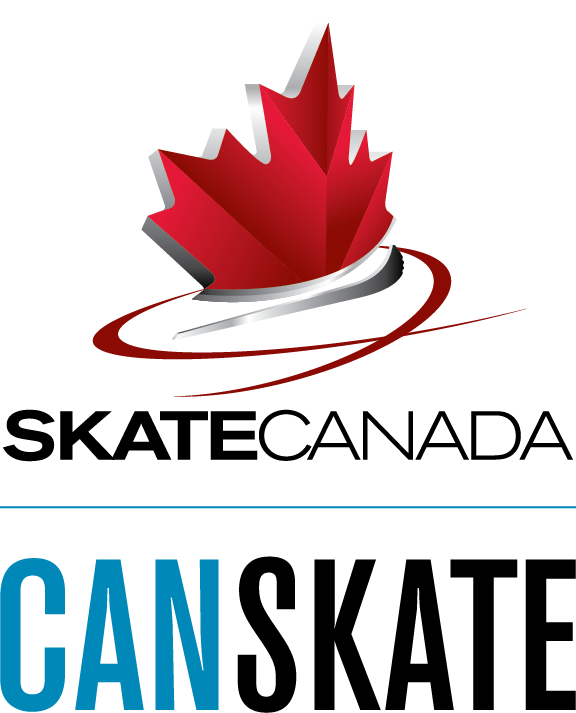 Our Programs
Learn to Skate Programs:
Pre-CanSkate: This program is the entry level for beginners who are 3 to 5 years of age with little or no skating history. Children are placed into groups according to ability and taught by a Professional Coach and assisted by Program Assistants. The focus of this program is to make skating fun! Skating skills taught, range from learning to stand and balance to going forwards and backwards. The Pre-CanSkate program is a readiness vehicle to prepare skaters for CanSkate. Once the skaters have passed the set criteria and mastered the essentials needed to move safely and effectively on the ice they can be moved into a CanSkate program.
PRE-CANSKATE REGISTRATION LINK
CanSkate: CanSkate is the Skate Canada flagship learn-to-skate program. It provides kids with the best foundation for figure skating and hockey and introduces a healthy, life long activity at an early age. CanSkate promotes fun, fitness and participation. The CanSkate program teaches fundamental skating skills like skating forwards, backwards, how to stop, turn, spin and jump. The skills are taught and emphasized through fun activities and continuous movement in small groups. Skills are assessed frequently, and there are many incentives available to reward participation. Badges are also awarded at each level.
CanSkate graduates can progress on to other Skate Canada programs such as CanPower or StarSkate. Instruction is on a group basis and taught by Professional Coaches and assisted by qualified CanSkate Program Assistants to ensure a good coach to skater ratio.
CanPowerSkate: CanPower is an action-packed, high energy instructional power skating program geared to hockey and ringette skaters that focuses on balance, power, agility, speed and endurance. Skills, techniques and conditioning drills are taught in a progressive format that emphasizes how the skills apply to game situations. CanPowerSkate provides an alternative to figure skating and is an excellent complement for those athletes playing on hockey or ringette teams. Its unique skill award program provides incentives and motivation for skaters to continue to achieve.
CanPowerSkate is geared to skaters aged approximately six or older who already have basic forward and backward skating skills (they must be able to skate the length of the rink using alternate strides) and are able to stop on command without use of the boards. For safety reasons participants should wear full hockey/ringette equipment that is CSA approved. The coach to skater ratio is 1:10.
Figure Skating
Junior Academy: Junior Academy is a learn-to-figure skate program. The curriculum for this program has been developed by our own coaches for skaters to build a solid foundation for long term success in the sport of figure skating. Skaters will work on basic skating skills, turns and transitions, performance/presentation, jumps, spins, field movements and much more! Typically a skater will come on the ice and warm-up for several minutes, performing basic skating skills, after that they will begin their instruction time with the coach (es) followed by creative skating or free time. Note: at the end of every session, skaters are asked to curtsey to their audience. We invite you to cheer and applaud their hard work. For more information about Junior Academy please click here:
StarSkate: StarSkate is the RECREATIONAL pathway developed by Skate Canada. The StarSkate program offers opportunities for skaters to develop basic figure skating skills in four different disciplines with the option of taking Skate Canada Tests while earning awards and incentives designed for this group of skaters. Figure skating skills are taught in group and or private lesson format in the following disciplines: Interpretive, Ice Dance, Freeskate and Skating Skills which are grouped into levels: Star 1/2 and Star 3+. For more information about our StarSkate program please click here: